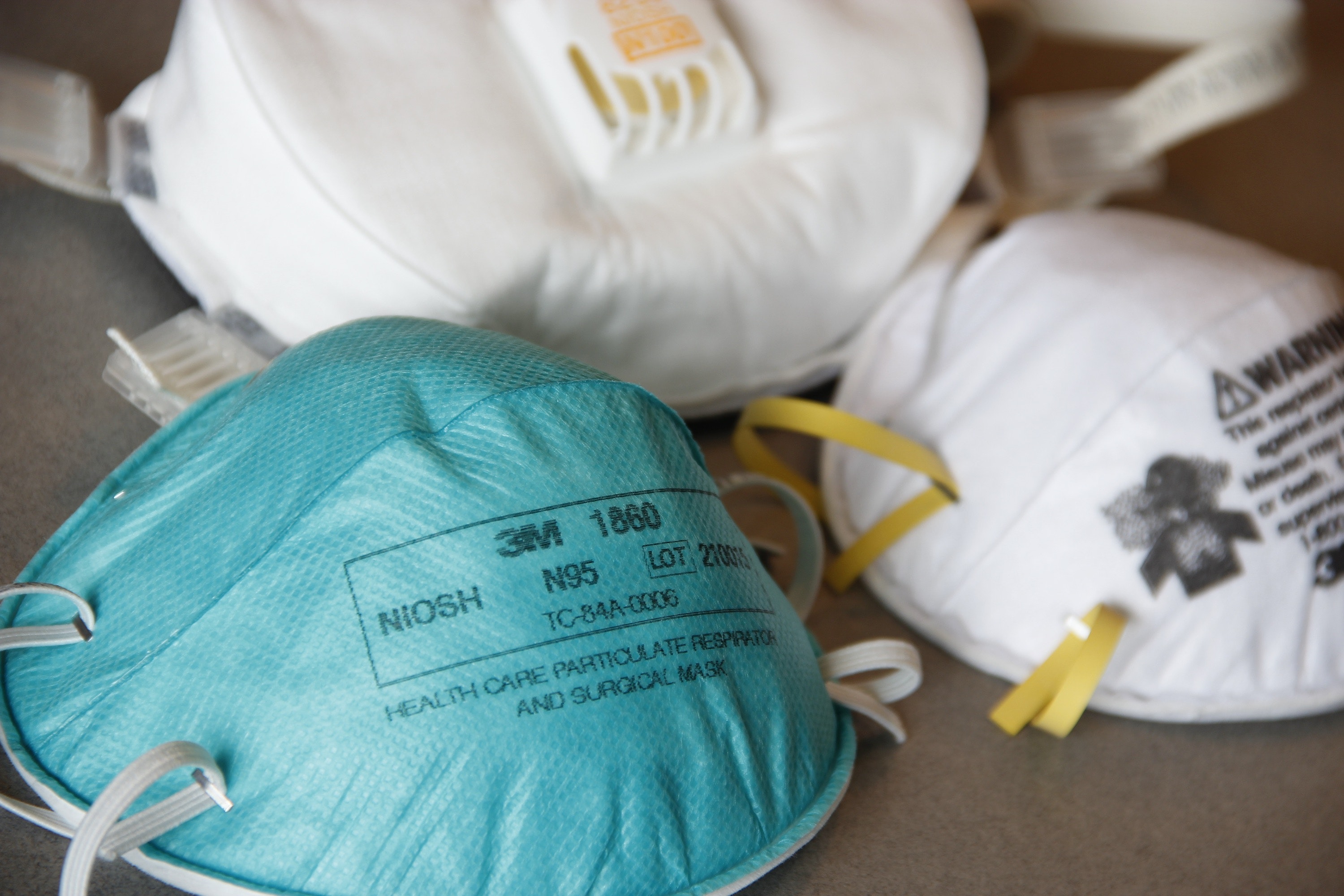 As masks have grown in popularity over the past few months, some industries have found themselves out of their mask of choice. Take tradies for example – the majority of their work is done on a building site where they're often exposed to dust and contaminants that require the use of an appropriate mask. With the public and various businesses buying up any mask they can get their hands on to keep themselves and their staff safe, it's meant that tradespeople and those that work in industrial and manufacturing environments have been finding it hard to source the right mask for their jobs. Some have even been trying out disposable medical masks instead.
But just what mask is appropriate for the workplace and can you get away with using medical masks in any work environment? We've covered the differences between medical and industrial masks below, so you're well equipped with what will work best in your workplace.

What's the difference between a medical mask and an industrial mask?

Medical masks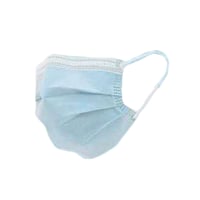 Sometimes referred to as a 'surgical mask', medical masks are designed to be used by medical professionals in workplace settings like hospitals, doctors' offices and dental practices. These masks are made to be worn once and then disposed of and help to protect healthcare professionals from large droplets, splashes, or sprays of bodily fluids. These masks are primarily used to protect the patient from potential respiratory sprays and contamination.

Medical masks are loose-fitting and because of this leakage can easily occur around the edge of the mask. While medical masks are great for use in healthcare settings as they provide adequate protection for patients, they will not provide the wearer with protection from airborne particles and contaminants.
Industrial masks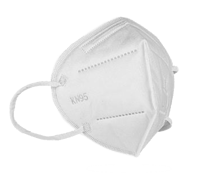 Industrial masks like the N95 and KN95 masks are often found in more industrial settings like building and construction sites however we are seeing these types of masks used more and more by medical professionals.

Made to be tight-fitting these masks will reduce the wearer's exposure to small particle aerosols as well as large droplets. Unlike medical masks that don't offer any filtration benefits for the wearer, N95 and KN95 masks will filter out at least 95% of airborne particles which includes small and large particles.

The above filtration benefits make these masks great for industrial uses as they can effectively filter out common industrial particles like dust. They're also now seen in places like doctors' offices as they work well to not only keep patients protected, but the wearer too.

Can a medical mask be used in an industrial environment?
While any mask is better than no mask at all, consideration should be given to the type of mask you're wearing, and whether it's appropriate for the job at hand. Certain industrial work environments can increase your exposure to potentially dangerous particles and gases and while a medical mask will give you some protection, it will not effectively filter out particles that could harm you and those around you.

When purchasing masks for the workplace it's always good to weigh up your different options and consider all potential contaminants like possible COVID-19 spread or workplace contaminants that can be spread in the air.

If you're working in a manufacturing warehouse for example and won't be exposed to any dangerous particles, however you have been sick recently, it would be best practice to wear a medical mask. This will prevent the potential spread of germs to items that you're handling. If you're more concerned about protection from not only the spread of germs, but also harm to staff in the workplace from contaminants like dust then an industrial mask like a N95 or KN95 mask is a much better option.


How to use masks
The Ministry of Health has provided this helpful guide to putting on and removing PPE such as face masks. This information is not only a good guide for the general public but for businesses and the workplace too. There are specific instructions around the steps you should take when putting on a mask, and then appropriate steps to take when disposing of masks so that you don't risk spreading germs and contaminants.

While following the correct mask procedures is important, correct hand hygiene will still need to be followed. This includes not only washing your hands with soap and water before putting on a mask, but also washing your hands once you've removed the mask (and for the required time of 20 seconds).

The Auckland DHB have put together the following instructional video which is a great example of how you can appropriately use PPE like face masks.

While there has been a shortage across the country of popular industrial masks, there are still some quality equivalents available like N95 and KN95 masks which work the same way to filter airborne particles.

Available in bulk supply you can take a look at our range of KN95 masks on our website. And with four layers of protection they're a great option for a range of different workplaces including industrial and manufacturing environments.

For further information on the full range of PPE supplies we stock, you can take a look at the product page here.

Want to see how you can maintain a clean and safe workplace? Check out our free guide to cleaning and sanitising!