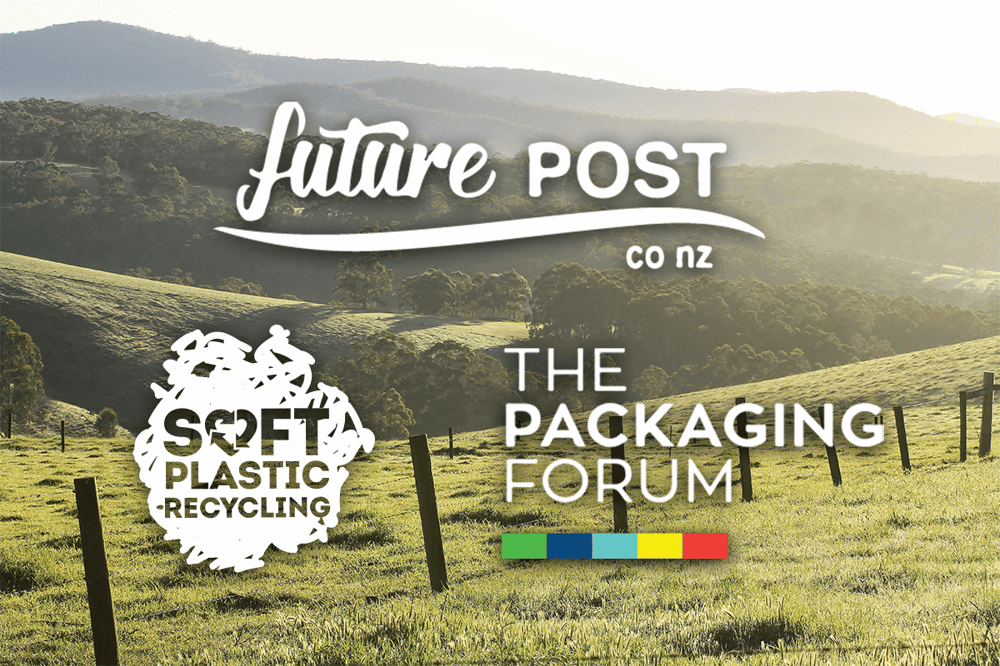 Like many other businesses, sustainability is a key focus for us and we're doing everything that we can to play our part. As a major packaging supplier in New Zealand, we understand the importance of providing our customers with packaging knowledge, products and resources to protect and enhance our planet.
We have several sustainable initiatives in place to help us reach our sustainability goals. These initiatives include an emphasis on product stewardship as well as key relationships with recycling partners Future Post, Soft Plastic Recycling and The Packaging Forum.

From our partnerships with New Zealand recycling companies to the work we're doing to source more sustainable packaging supplies, we're working towards a better, brighter future. You can learn more about our sustainable initiatives below.
The importance of product stewardship for plastic packaging
If you haven't heard of product stewardship, essentially it's a set of regulations that are put in place so that producers, manufacturers and importers accept responsibility for reducing a product's environmental impact. These regulations are often in place for products that are typically hard to recycle, so they're more likely to end up in our landfills. The regulations are a way of incentivising producers, manufacturers and importers to think more about a product's life-cycle and encourage them to move to a circular 'make-use-return' ideology.

Product stewardship is one of the tools available under the Waste Minimisation Act 2008. After a public consultation held in 2019, six key products were listed as priorities for regulation. One of these products is plastic packaging. Plastic packaging has been identified for regulation due to its environmental harm when it becomes waste and the significant benefits that arise from the reduction, reusing and recycling of this product.

Reducing waste and the amount of plastic packaging going to landfills is vital in protecting our environment, we also know how important it is that we help to lead the change, as a plastic packaging manufacturer and distributor.

We have been actively looking at ways that we can reduce our use of plastic and offer our customers both recyclable options, and sustainable alternatives. For example, our range of pallet wrap can be recycled with many of these products also being produced from recycled materials. As alternatives to plastic packaging, we also offer a range of paper alternatives like recyclable protection wraps, paper tape and compostable courier bags.
Our recycling partnerships
We have developed a number of partnerships with plastic recycling companies in New Zealand so that we can offer our customers sustainable ways to get rid of their plastic packaging and consumables, once they've finished with them.
The Packaging Forum & Soft Plastics Recycling

As a member of The Packaging Forum, we have access to their product stewardship schemes, accredited by the Ministry for the Environment. One of the recycling schemes they have in place is Soft Plastic Recycling. This scheme enables traditionally hard to recycle soft plastics to be turned into new plastic products. Soft plastics include things like plastic wrappers and bags – if you can scrunch it into a ball, then you can recycle it through this scheme.

Our pallet wrap and eco bubble wraps can be recycled through Soft Plastic Recycling which is a game-changer for big companies that go through lots of plastic packaging a year but have nowhere to recycle it.

You may have seen Soft Plastic Recycling Bins around already as they're now stores like Countdown and The Warehouse for smaller softs plastics like bread bags and plastic produce bags. Soft plastics collected under this scheme then go to New Zealand plastic processors like Future Post and 2nd Life Plastics who turn soft plastics into useful hard-wearing products like fence posts, and buckets.
Future Post

We also have our very own partnership in place with the team at Future Post who are working with us to recycle disposable PPE.

PPE such as disposable face masks are an essential item to beat the spread of COVID-19 in the community, however, they cannot be recycled at a typical New Zealand recycling centre. Future Post has developed a way to turn face masks into fence posts, closing the supply chain loop, and preventing an abundance of disposable PPE from ending up in our landfills.

As a major supplier of disposable PPE to New Zealand, we're excited to be leading the way with this ground-breaking initiative in conjunction with Future Post.
Our sustainable packaging supplies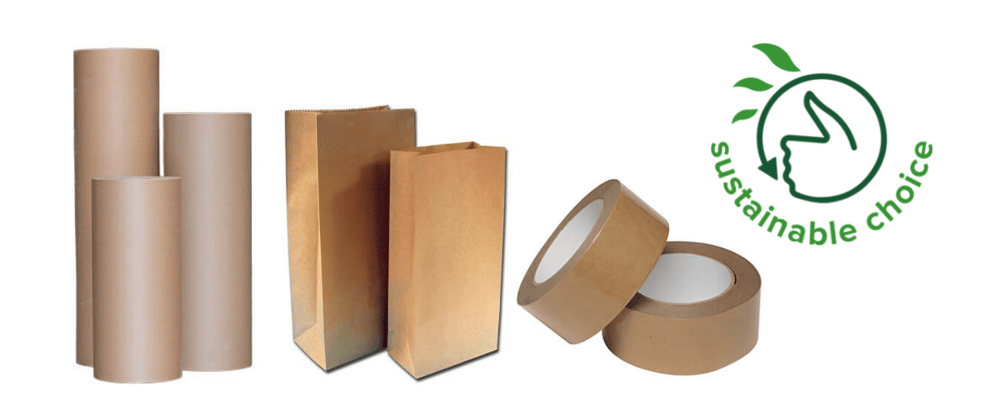 As a packaging manufacturer and supplier, we're actively looking at ways to reduce the number of materials that end up in our landfills. We have developed the sustainable choice logo to help our customers identify sustainable products that we sell. Products with the sustainable choice logo are either:
Compostable
Degradable
Biodegradable
Recyclable
Reusable
We are also lucky to have a great team of innovative sourcing specialists who are dedicated to reviewing leading industry research and global sustainability trends. They have their finger on the pulse of all things sustainability and are the first people to recommend new environmentally friendly packaging products that we should stock, or manufacture. They also make sure that we're sourcing products responsibly – we look for and use suppliers with sustainable certifications.
We're excited that we now stock a vast range of sustainable packaging supplies. Some new additions to our range include:
You can learn more about some of the sustainable supplies we stock here.
Sustainability in the office
We know that sustainability doesn't just stop at the products that we sell, and we must also play our part in working sustainably in our offices. Three of the key initiatives that we're working on as a team here at Primepac are:
We are working towards a paperless office. Records are kept electronically with paper usage and printing kept to a minimum.
In conjunction with local and national agencies, we promote and raise awareness of good environmental management policies. Both among our staff, and other stakeholders.
We recycle as many materials as possible. We also encourage our customers to do the same by providing information about recycling services available throughout New Zealand.
If sustainability is a goal for you and your workplace and you would like to know more about the sustainable supplies that we sell, then we encourage you to reach out to our team here. They're available to answer all of your sustainable packaging questions and can provide recommendations around sustainable supplies that you could use in your workplace.