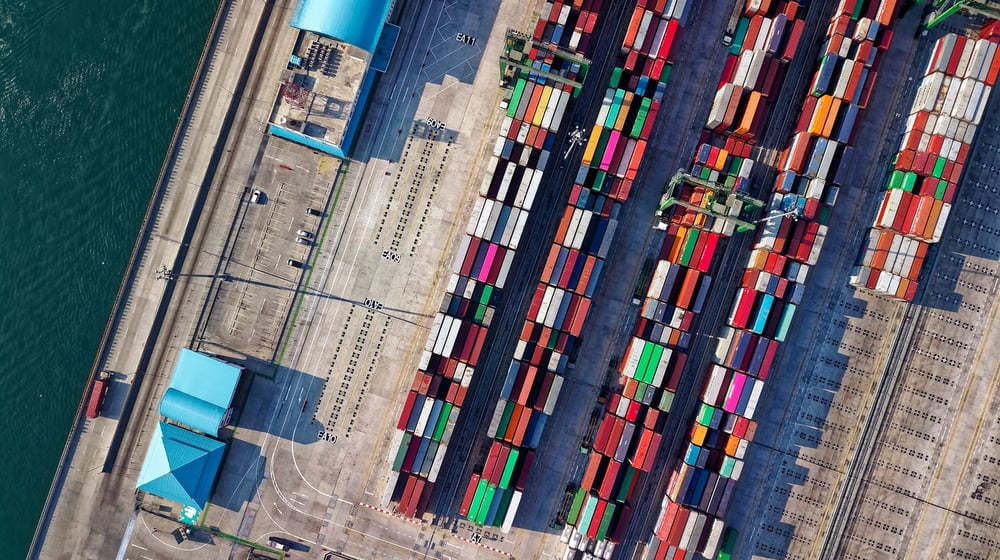 As COVID-19 keeps many of us from travelling overseas, a lot of people are choosing to spend their extra cash by purchasing record amounts of clothing and technology, among other imported items.
This increased demand has meant that overseas manufacturers, especially in China, are now producing huge amounts of goods to export overseas, fulfilling backlogs of orders. And with fewer international flights available, exporters have no choice but to turn to either cargo planes or shipping containers, to deliver their goods. With limited cargo planes available and increasing costs, many people are now relying on sea freight to send their goods.
Increased global reliance on sea freight isn't without its obstacles though. Increased demand means increased competition for shipping containers which in turn, is driving up prices.

In this article, we've taken a closer look at how supply chain delays are increasing prices. We'll also investigate the different reasons for these supply chain delays, and what you can do to be prepared.
Ongoing implications of COVID-19
COVID-19 has impacted many parts of our lives and continues to influence our important supply chains. From primary producers to car manufacturers and retail chain stores, everyone has been affected in some way by COVID-19. More importantly, however, these manufacturers and exporters have faced and will continue to face, difficulties in shipping their goods to consumers overseas.

Many companies have traditionally relied on international flights to ship their items however this option is no longer viable for many, with limited flights available due to COVID-19 and subsequent travel restrictions in place. Some airlines and specialist courier companies offer airfreight and will have special cargo planes available, however, this can come at quite a cost, and again, the options available are limited.

Increased spending by consumers has only added to difficulties in sending and receiving goods from overseas. Now more than ever people are choosing to spend their money online with many preferring to use this method of purchasing when compared to heading into a physical store. The fact that many Kiwis will also have more money in their back pocket due to cancelled overseas trips is only adding fuel to the fire.

According to New Zealand Post's e-commerce report, online spending was up by more than $1.2 billion last year when compared with 2019. More than 2.17 million people (or 53% of the population) shopped online. Of these shoppers, 305,000 were also new to online shopping. First Retail Group chief executive Chris Wilkinson says the country has likely seen a permanent shift in how we shop with more and more shopping journeys starting online.

For manufacturers and exporters to keep up with demand, particularly for overseas purchases, the only option is sea freight.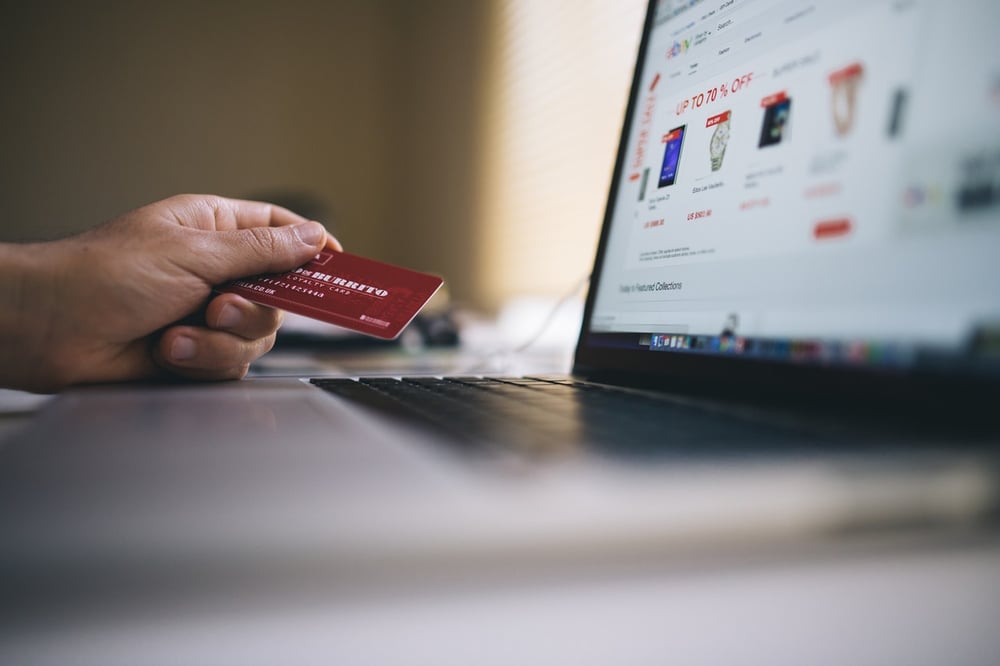 COVID-19 has sent more shoppers online, increasing the demand for shipping.
The problem with sea freight
Sea freight and local ports were working well for many countries that needed to receive and export large items. Shipping containers were the logical choice due to their size and the amount that they could hold. They were also a more cost-effective freight option when compared to shipping via aircraft.

Over decades our supply chains have been refined to deliver goods when they were needed, which saved time, money and valuable storage space. COVID-19 has disrupted this chain with an influx of goods arriving into the country, all at once.

Many New Zealand ports have become overwhelmed with the number of ships and containers coming in that there simply aren't enough staff and machinery to offload shipments in a timely manner. Take the Ports of Auckland (POAL) for example. They unload the equivalent of two-thirds of a Constantinos P container-load every day, but ships are still waiting for an average of nine days at sea thanks to the influx of goods coming in.

The use of sea freight is only driving up the demand for shipping containers too which have now become a hot commodity across the globe. Desperate companies now wait weeks for containers and pay high rates to get them, causing shipping costs to skyrocket. In December 2020, spot freight rates were 264% higher for the Asia to North Europe route, compared with the year prior. For the route from Asia to the West Coast of the United States, rates are up 145% year over year.

Huge demand has resulted in the cost of shipping a container of goods rising by 80% since November of 2020 alone. To afford these hefty shipping costs many companies have no choice but to pass this cost on to the consumer by either increasing the prices of their products or increasing their shipping and freight charges. Popular British retailer ASOS is just one company that has recently made changes to their shipping costs to account for expensive freight. Kiwis can now expect to pay up to $50 to get their items delivered.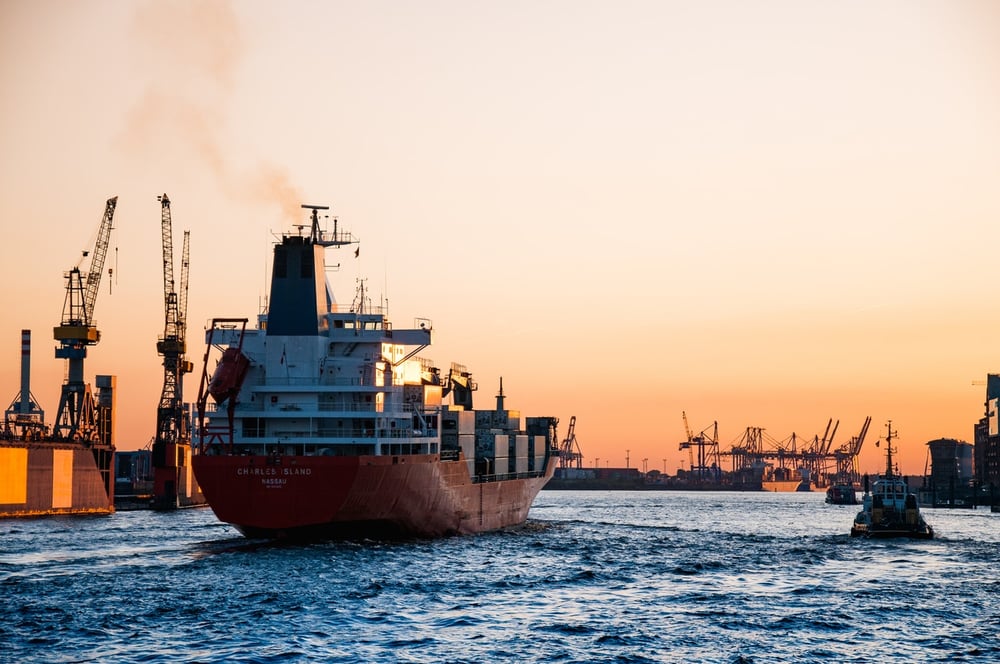 Increasing competition and rising costs of shipping containers are causing delays at ports.
How to manage increased freight costs and guarantee supply
While we expect to continue to see delays at our ports, which will inevitably lead to supply chain disruptions, it always helps to be as prepared as possible. Ensuring that you have the items that you need well in advance like important warehousing supplies, can ensure that you're not left waiting, should shipping delays slow down your order. Ordering in advance can also help you to save on shipping costs, as they could continue to rise for quite some time.

Here at Primepac, we make it easy for our customers by ensuring that we have all of your essential workplace and packaging supplies in stock. Simply order online before 5 pm on a weekday and your order will also be dispatched that very same day.

Having trouble sourcing the packaging and workplace supplies that you need? Contact our friendly team here who can help you to find what you're looking for, or source a suitable alternative.