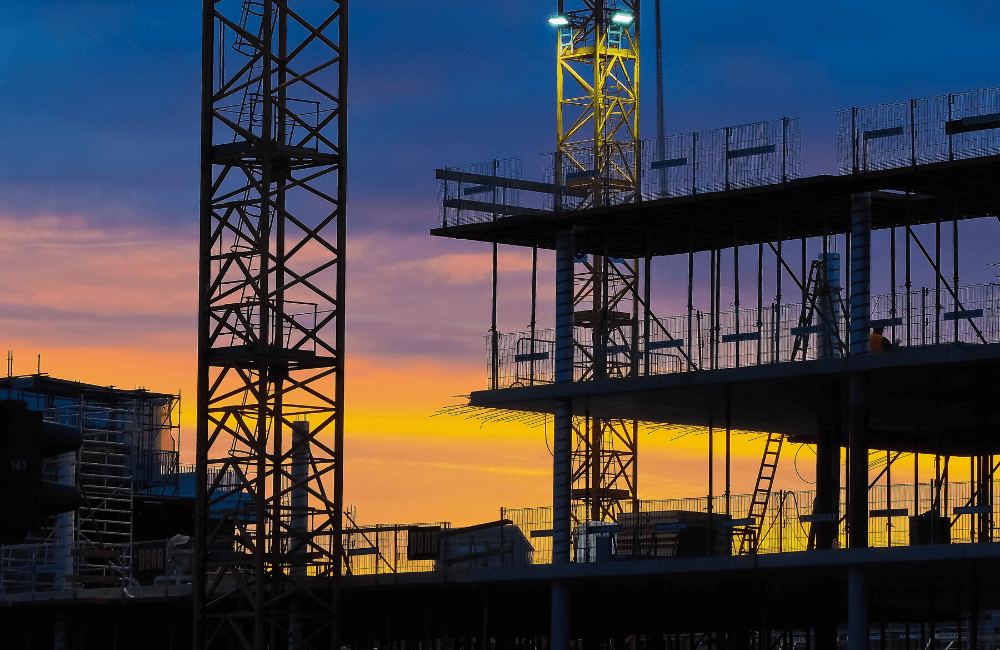 For people that work on construction sites, there are many different hazards that can be faced on any given day. From work-related hazards to weather-related hazards, it's important to make sure that you're prepared for any situation.

Winter conditions can pose a new set of challenges for people working outdoors. Making sure that not only you but your workers are protected from the elements is paramount in ensuring that everyone is working in a safe environment. Eliminating the risk of falls, slips or illness during winter can be helped with the use of the right clothing and personal protective equipment (PPE).
Find out some simple things that you can do to help keep your staff safe during the colder months. Read our tips below to on-site safety during winter.
Keep an eye on the weather
One of the most simple things that you can do to keep safe and protected during winter is to check the weather every day. Keeping a finger on the pulse of any bad weather can make all the difference in keeping staff healthy and happy. If there's a big downpour or harsh winds expected, you'll know that you need to get everyone clocked off for the day earlier than expected or mitigate adverse weather risks accordingly.

If staff are frequently working outside in cold and wet conditions it could be a good idea to invest in a heated break room so that staff have a warm place to go to for tea and lunch breaks (and to get a reprieve from the elements). Effective wet and cold weather protection can also keep them working more effectively for longer; which can limit site disruption and delays.
Look at your surroundings
Heavy rain combined with strong winds can result in poor site conditions such as ground that's slippery, or an increased risk of falling debris. In adverse weather conditions it's always important to pay attention to what's going on around you and to keep an eye out for potential health and safety hazards so that you can keep yourself, and your staff protected.

If you have concerns about potential hazards, you should report these to the on-duty site manager as soon as possible.
Watch for signs of illness
One of the risks of working in the outdoors during winter is prolonged exposure to things like wind, rain and cold temperatures which can then lead to sickness and in extreme cases, hypothermia.

Hypothermia occurs from the excessive cooling of the body's core. Hypothermia will generally occur in cold conditions where clothing may not provide adequate insulation and is often worsened by physical and mental exhaustion.

Signs of hypothermia could include violent shivering, tiredness and clumsiness. It's important that all staff receive adequate training so that they can recognise the signs of hypothermia and act accordingly. If you suspect that yourself or someone else may have hypothermia then it's important to seek medical attention straight away.
Even if hypothermia is low-risk, exposure to low temperatures can still create dangerous working conditions. Ice, increased brittleness in plastics and reduced dexterity and feeling in the fingers and hands can result in accidental drops and slips.
Wear the right protective clothing
Having access to the right protective clothing and personal protective equipment (PPE) will make all the difference when it comes to the comfort and protection of your staff during the cooler months. PPE ensures that staff are as protected as possible from potential hazards which includes harsh weather conditions.

There's a range of different PPE available for various different outdoor work environments that will help to keep staff protected not just over winter, but in warmer months of the year too. The right outer layers like jackets, hats and gloves are essential to have on hand for staff so that they are protected from the elements.

Sitesafe recommends that clothing should be worn in multiple polypropylene, polyester or merino layers as the air between the layers of clothing provides better insulation. The outer layers of clothing should then be hi-vis, rain and wind-proof, and allow for easy opening and removal.
The Primepac range of PPE
If you need to refresh or top up your PPE supplies for the workplace, we've got you covered with a range of different clothing and equipment that will work well to keep staff safe on site during winter.
Protective clothing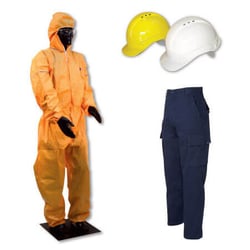 Protective clothing is a type of PPE and is any clothing specifically designed, treated, or made to help minimise risk to a worker's health and safety while working. Common types of protective clothing include:
Safety boots
Gloves
Hard hats
High visibility clothing
Overalls and protective aprons
The Health and Safety at Work Regulations 2016 require PCBUs (persons conducting a business or undertaking) to provide workers with PPE like protective clothing that is:
Suitable for the nature of the work and any risks associated with that work.
A suitable size, fit, and be reasonably comfortable.
Suitably maintained, repaired and replaced.
Compatible with any other PPE.
PCBUs must also provide workers with information and training on how to properly wear or use of PPE and how to store and maintain it.

We can provide a range of quality protective clothing for the workplace such as work gloves, polar fleece jerseys, soft shell jackets, freezer trousers and jackets, and high vis clothing.
You can view our full range of health and safety workwear here.
Safety signs and tapes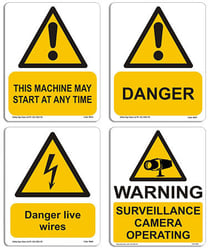 While protective clothing will keep you and your staff protected from harsh weather conditions, it's also important to have on hand safety signs and tape so that you can make sure hazards, or potential hazards are clearly identifiable on site. While this equipment will not eliminate hazards, when used correctly they will go a long way in maintaining workplace safety.

We can provide a range of safety signs and tapes for the workplace like warning signs, barrier tapes and floor marking tapes.

It's always a challenge to keep safe and warm on site during winter, especially during cold temperatures, harsh winds and rain. However, with the right protective gear and equipment, you can make working in the outdoors as comfortable as possible for you and your team!

For more information on the range of supplies we have available for civil and construction workplaces you can check out our website here.