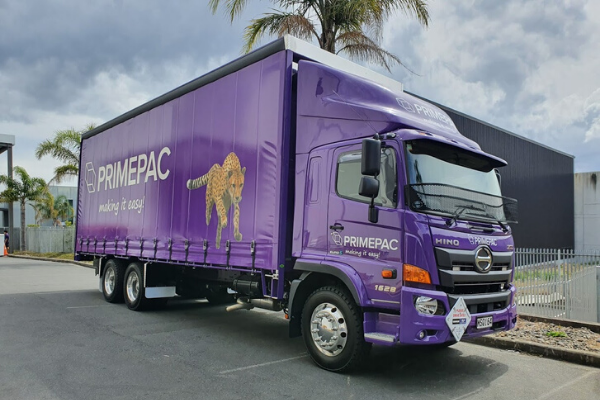 E-commerce is not a new phenomenon. From catalogue ordering to utilising telex to order goods across the Berlin wall in the late 1940s the process of buying a physical good remotely is well ingrained in modern commerce. The advent of the World Wide Web in 1990 accelerated this growth exponentially by harnessing the power of the internet to connect millions of people globally at the click of a button.
E-commerce was born alongside the world wide web. Literally meaning electronic commerce, the internet and e-commerce go hand in hand. And while businesses such as Amazon, PayPal and eBay have become titans of their industry thanks to the e-commerce boom, it's also small businesses that have changed irreversibly as a result of e-commerce.
Yet the recent Covid-19 pandemic has seen a new dimension added to e-commerce, and businesses that may not have seen its appeal have been forced to relook at how their business could operate in a contactless, isolated manner. In this article, we will explore some emerging e-commerce trends with a particular focus on shipping.
Direct to Customer fulfilment
Most businesses rely on courier services to deliver their goods directly to their customers, and the benefits of doing so are widely known.
What Covid-19 has shown businesses and consumers alike is how easily that network can be overwhelmed. This was made even worse as direct to customer fulfilment has also been increasing in popularity in sectors that hadn't considered the benefits before. With the growth of Uber Eats and DeliverEasy, restaurants and fast-food chains can extend their offering to customers unwilling or unable to collect the items themselves.
This has led some businesses to investigate their own direct to customer fulfilment. Primepac, for example, has invested in a fleet of delivery vehicles to ensure timely delivery with care taken with every package. But other solutions are appearing too. Grabr connects buyers with travellers who can pick up their products and travel with them as a delivery service while drone delivery companies are looking to cut out the human element of delivery completely.
Sustainable delivery
Consumers are increasingly aware of their environmental impact but there's also a degree of inconvenience in having to deal with packing waste that consumers dislike. While it's relatively easy for brands to find compostable courier bags and sustainable packaging options the upstream freight system lacks sustainable bulk delivery solutions.
As more businesses ship overseas, and in bulk, the entire supply chain is looking at ways to reduce its carbon footprint. The United Nations has highlighted that the first net-zero shipping vessels must enter the fleet by 2030 and both hydrogen and electric solutions are being investigated for freight trucks.
But until those upstream solutions become more readily available the focal point of sustainable delivery remains in the hands of the consumer. Delivering products in sustainable packaging, that can be recycled using kerbside collection, delivers significant benefits to any business.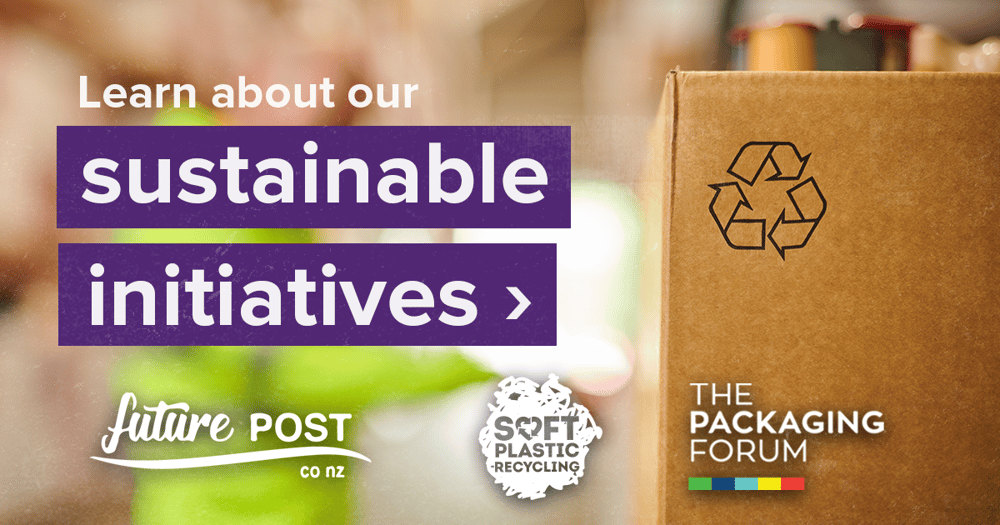 Changed consumer behaviour
One of the biggest barriers to increased e-commerce shipping adoption was resistance to change. Businesses and consumers alike didn't see the need to go through the struggle of a new way of working so they didn't. Covid-19 changed that almost overnight.
From lockdowns to a general awareness of how contaminants spread, many consumers are thinking twice about necessary and unnecessary human contact, and this flows into e-commerce buying patterns. Businesses that didn't offer door-to-door delivery had to pivot their offerings to stay alive under New Zealand alert level 3. Even at lower alert levels, high-risk consumers sought to reduce their risk of exposure to the virus by amending many day-to-day activities.
Changing consumer behaviour has seen businesses like Pak'nSave amend their processes around Click and Collect to facilitate increased demand. A surge in demand for contactless services caused significant delays for 5% of their orders on a single day in Auckland.
It's not only in NZ that this change has been identified. In Australia retailers have been forced to redesign websites, train customer-facing staff in order dispatch and trial new delivery methods. And while this behaviour change was instigated by the global pandemic, it shows no sign of slowing.
Omnichannel e-commerce
While some businesses were happy to use existing e-commerce platforms to sell their products, the increased demand and desire for full-process control has led many to invest in direct selling platforms. Yet the investment in an e-commerce platform on a company's website also needed to interlink with existing processes and stock control. Platforms like Shopify offer an omnichannel retail solution meaning that online sales can be tied with brick and mortar retail live-linked to stock levels and distribution channels.
While investment in online retail may have been a knee-jerk reaction for some businesses, others that invested before the lockdown saw significant growth as a result of this behavioural change. With organic web search increasing over lockdown those that had already backed a digital sales approach reaped the rewards.
Omnichannel e-commerce has seen a new partner in shipping thanks to dropshipping. Dropshipping uses an eligible supplier to process and handle the shipment of your order to the customer directly. This third party might store and handle your stock, ensuring that you're not heavily invested in storage and shipment processing.
With the ever-changing nature of commerce, and an increased push towards electronic sales, now might be the best time to assess your business practices. From reevaluating your environmental impact in your shipping choices to reassessing your packing supplies, you can find many alternatives at Primepac.
We can deliver directly within Auckland and Christchurch and offer same-day dispatch as well as free delivery across New Zealand. So why not embrace change and redefine your e-commerce shipping supplies by working with Primepac?
Discover our range of e-commerce packaging supplies by clicking on the image below and downloading the free online brochure today.