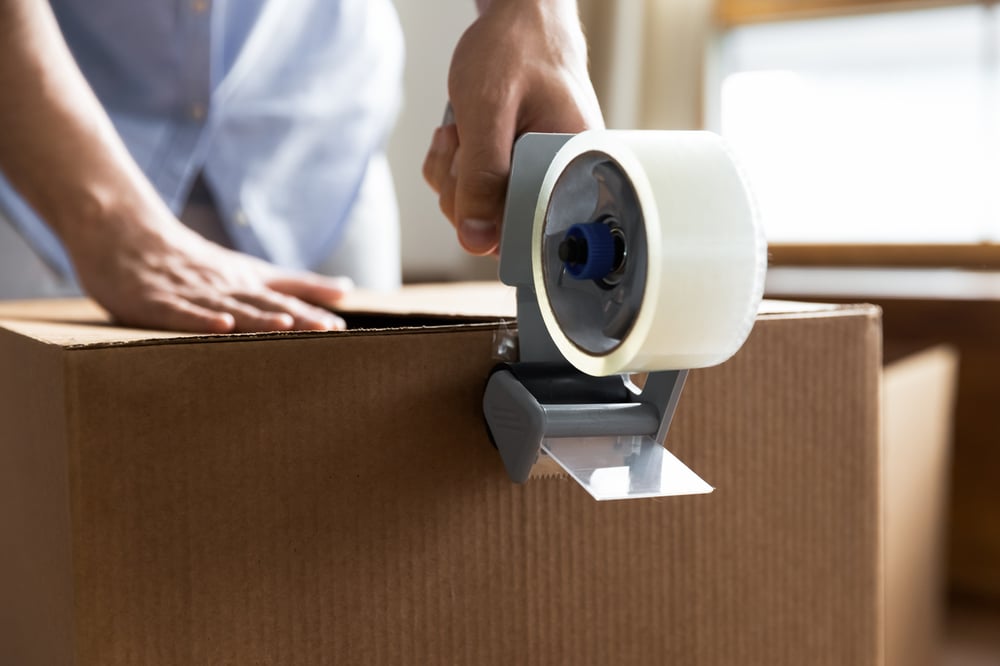 Online shopping has been rising in popularity among Kiwis for years as access to technology has grown, and more shops open web stores. And with the implications of COVID-19 keeping many people indoors and instead heading online to get their shopping fix, online spending is reaching record heights. In 2020 alone New Zealand Post recorded that Kiwis spent $5.8 billion online – a total of 53 million online transactions and a growth in spend of 25%.*
Now more than ever it's so important for online retailers to have efficient packaging processes in place so that they can keep up with the amount of online shopping being undertaken. Furthermore, more items being couriered due to online shopping have seen parcel shipments delayed across the country, further highlighting why it's important to get your orders dispatched quickly.

Speeding up your packaging processes is easy when you have a good plan in place and some helpful packaging gadgets! To help you out we've listed our most helpful packaging tools and products below, that could help to speed up your packaging processes. Perhaps you have one of these already?
1. Airwave pillow void fill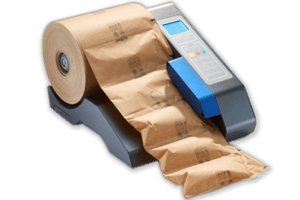 Do you send lots of fragile items or items that are odd shapes? Chances are you will need protective packaging to ensure these items don't break or move during transit.

The Airwave pillow void fill machine allows you to quickly and reliably produce air cushion chains. These air cushions are perfect to use as void or cavity fillers and will add an extra protective layer to protect your goods during transportation.

The Airwave machine is simple to operate and the speed at which it produces air cushions means that you won't be waiting around while you pack customer orders! There are also paperwave films that can be purchased for the Airwave machine which are a great sustainable alternative, and 100% recyclable.

Shop Airwave pillow void fill >
2. Honeycomb kraft paper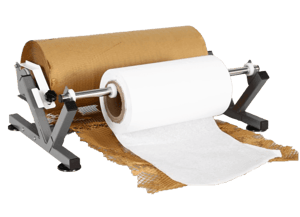 Another excellent void fill option that is sure to improve packaging efficiencies is honeycomb kraft paper.

The new range of honeycomb kraft paper has been designed for use as void fill, cushioning or blocking and bracing. Better yet, when used with the honeycomb paper dispenser you will be able to quickly and swiftly get just the right amount of paper required for your packaging. This will increase your workplace efficiency and result in less packaging waste.

Shop honeycomb kraft paper >
3. Gummed tape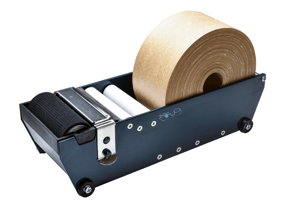 Looking for a strong, sustainable packaging tape that's also efficient? Look no further than gummed tape!

In order to activate the gum or sticky part of the tape, you will need a gummed tape dispenser. While an extra initial cost, a gummed tape dispenser will save you costly time and money in the future. The tape dispenser will moisten and cut the tape automatically, only dispensing the amount that you need. This will prevent tape packaging waste while also allowing you to seal boxes quicker.

Shop gummed tape >
4. Label dispensers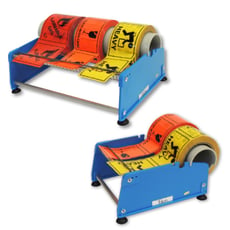 When thinking of ways to speed up your packaging processes, you can't go past a simple label dispenser to help increase efficiency!

Labels are an important aspect of almost any business that ships goods sold online as they're used for anything from product labels and mailing labels to a company's logo. Label dispensers are a simple and effective way to speed up the labelling process and make an otherwise slow and manual process, a bit faster. Simply load your labels into the dispenser for ease of use.

Shop label dispensers >
5. GRIP film applicator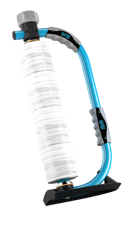 Pallet wraps can be bulky and slow to manoeuvre, and if not used correctly, can also result in lower back pain. We've taken the stress out of pallet wrapping with our new self-gripping stretch film – GRIP systems.

This one-of-a-kind stretch film is exclusive to Primepac and a must-try for businesses that use pallet wrap frequently. The GRIP pallet wrapping system and unique pallet wrap applicator will add agility, and efficiency, to your pallet wrapping process.

The applicator includes both a notched film roll and a twist-lock retention mechanism that will allow you to rapidly remove and replace used film rolls in seconds. The applicator also features a comfortable ergonomic grip and tough skid plate for ease of use. The GRIP skid-plate lets you get low to grab corners and doubles as a handy base – increasing packaging efficiency while decreasing potential stress on your back.

Shop GRIP film systems >
6. Tape dispensers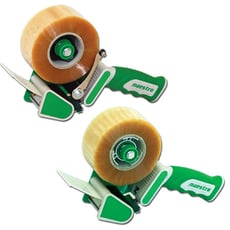 The last gadget we wanted to mention which we think could also save you valuable time, is a packaging tape dispenser.

There's nothing worse than trying to locate the end of a roll of tape, especially when you have lots of orders to pack and send out! Using a packaging tape dispenser will ensure that this is never an issue that will leave you to get on with the important things – packing your customers' orders. Another bonus when using a tape dispenser is that it will allow you to package boxes much quicker, compared to using the tape manually.

With a range of tape dispensers in stock to suit various types of tapes, sizes and applications, we've got your tape needs covered!

Shop tape dispensers >

Whether you're new to the packaging game or if you're simply looking for ways to speed up your packaging processes, we're here to ensure that all of your packaging needs are covered. With stock of everything from cartons and mailers, to void fill and packaging tape, you'll find everything that you need for your online store or retail shop, in the one place. Browse our range of e-commerce packaging supplies by clicking below.


*Statistics taken from New Zealand Post's report 'The Full Download 2021'.