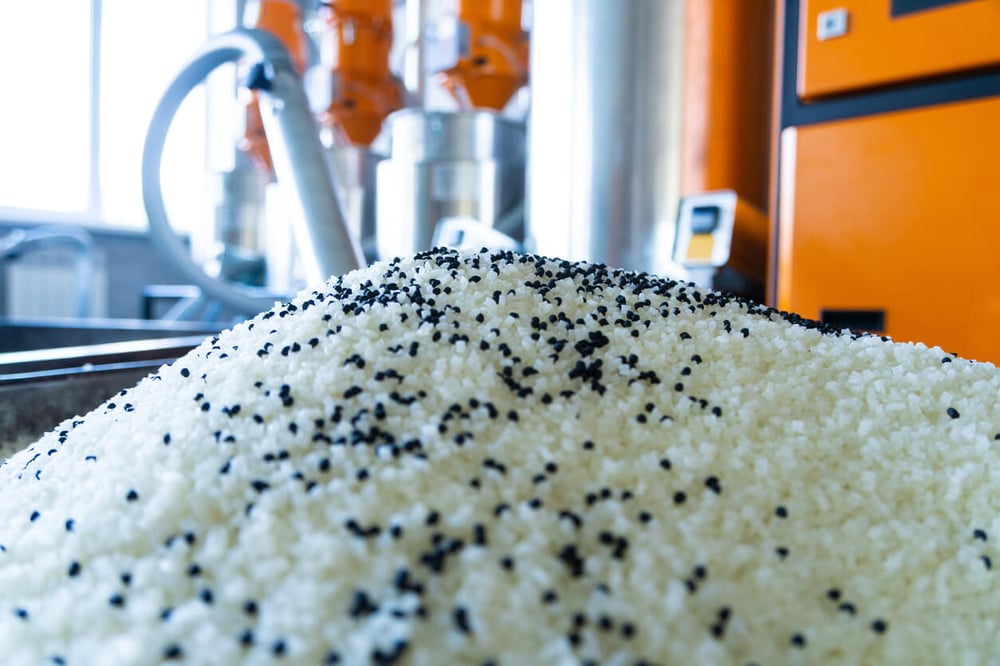 COVID-19 has had an effect on many things in our daily lives, it has also impacted businesses and the availability of some raw materials, like plastic. If you're in charge of procurement in your company and you regularly purchase items like plastic packaging, then it's likely that you've seen prices increase steadily over the last 6 to 8 months. You may be wondering, why?
The rise in the cost of plastic packaging products is due to a number of different factors, which includes the effects of COVID-19. We'll delve into the reasons why we're seeing an increase in the cost of plastic not just here in New Zealand, but also on a global scale. We'll also look at some things that could be done in your business to account for the price increase and the subsequent delays in the supply chain that are causing plastic shortages.
Why is the cost of plastic packaging increasing?
There are many different factors that have led to the increased cost of raw materials like resin-based plastic packaging supplies.
Severe weather conditions
Severe weather conditions like what was seen in February in Texas caused a major power outage in the state, from the result of three severe storms that caused freezing conditions. These freezing weather conditions and the resulting power outage that followed meant that many industrial production facilities came to halt, and factories were unable to operate.

More than a month after the Texas freeze that devastated the power grid, 60% of United States (US) PVC production is still offline, according to ICIS, a data provider. PVC is a major construction material used across the globe for various manufacturing items like pipes, cable insulation, flooring and roofing, and the US has become the world's biggest exporter of the plastic in recent years. It's for this reason and the ability to produce less PVC due to factories being closed in major states like Texas, that US export prices have nearly doubled to a record high of $1,625 per tonne, over the past year.
COVID-19 implications
The global COVID-19 pandemic has seen increased demand for various plastic materials. Companies that produce resins for medical devices and or consumer goods packaging have experienced heightened demand. Polymer sales to medical markets for example are at unprecedented levels, never seen before. In China, the production of N95-type masks jumped from 20 million units per day before the crisis to 150 million in February of 2020 alone.

If the production of medical devices has increased then why would plastic prices continue to climb? It often comes down to the cost of logistics and feed-stock requirements, as well as an ever-increasing global demand. Feed-stock refers to the raw materials required to supply or fuel machinery or industrial processes.

With the demand for plastics and important medical devices worldwide continuing to increase, and with inventory levels being tight in many resin markets, unplanned shutdowns (like what we've seen in Texas) are only contributing to already tight inventory levels. It can then only be expected that prices for plastic supplies will increase to account for this.
Is there anything that can be done to alleviate price increases?
It's inevitable that we will continue to see price increases in the resin and plastic packing markets while there is huge global demand, and production facilities in major production areas like Texas find their feet again. So what can be done to alleviate this?

If you rely on certain supplies in your business like plastic packaging then you may want to consider stocking up on these products to avoid any further price increases. Planning ahead for the next 3 to 6 months can ensure that you order everything you will need, and at a guaranteed price. Ordering your supplies in bulk may evidently save you some money when you purchase as well, depending on a potential discount that your chosen supplier could offer, for a larger order.

Stocking up on the plastic supplies that you need will also have another advantage – you shouldn't run out of any important supplies. With global shipping delays expected for quite some time, once stock runs out with a certain supplier, there could be a delay until the next shipment comes in. Many suppliers are also having to rely on sea freight due to a lower number of international aircraft operating, and the subsequent price increase in air freight because of this.

Getting organised and ordering ahead will not only save on potential price increases but will also ensure you don't run out of the supplies that you need.
Contact Primepac to buy plastic products in advance
As a packaging business ourselves we've seen the effects firsthand of global shipping delays and increased demand for plastic packaging and medical devices like face masks. That's why here at Primepac we want to make sure that you have the plastic products that you need when you need them.

We have secure stock on hand here in New Zealand from our major suppliers, ready to be shipped to you. So whether you need pallet wrap, food packaging, or PVC gloves, we'll ensure that you get the workplace supplies you need. Even better, order with us in advance so you can ensure you don't run low. We also offer discounted pricing for most items purchased in bulk – just contact our friendly team to place your order.

Another alternative is to re-evaluate some of your requirements for plastic-based products. We stock a wide array of eco-friendly and sustainable products. Why not download our sustainable product catalogue to learn more?