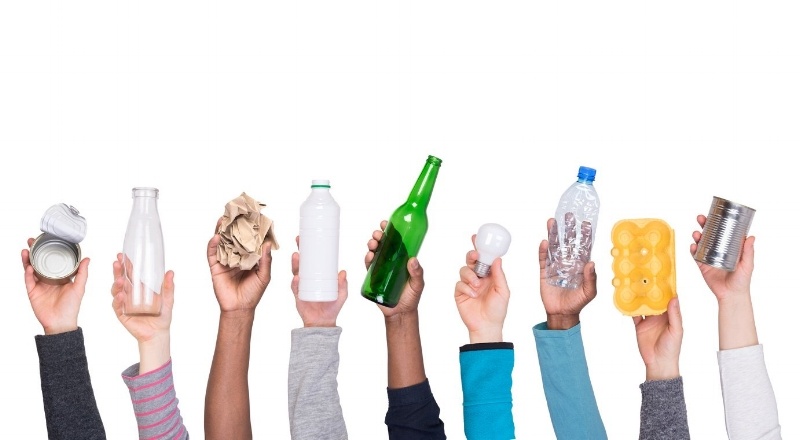 As a business owner, you're probably often looking for more efficient systems and processes for your business while also looking for ways to meet consumer demands. An important and simple way to do this is by taking a more environmentally responsible approach to your business. This includes finding ways that you can implement effective environmental practices within it, and one very easy way you can do this is through effective recycling.
In this blog we look at workplace recycling and what you can actually recycle to travel down the road to becoming a more eco-friendly business.
Find out the key benefits of creating an eco-friendly business in the infographic. Click here to find out more.
Most modern businesses these days know the importance of recycling - with many doing it simply because it's the right thing to do, as well as being a part of their general sustainability efforts. But of course, when you're running a business every penny counts, and many businesses are now recycling because they're realising the substantial cost-savings that come with implementing recyclable practices.
So, you might be asking what type of things you could be recycling at work? Generally, most products can be replaced with more eco-friendly options - cleaning products, plastic products, office consumables – with packaging that can be easily recycled.
Here's a sample of some general recyclables that you might use in your business.


Paper
Perhaps an obvious one but a hugely popular use for offices all the same, and a big one for recycling. Whether it's newspaper, office paper, white to coloured, glossy to newsprint, letters to calendars, the majority of paper and cardboard are recyclable, it's just that some types are harder to recycle than others. Waxed, pasted or plastic-coated paper is usually not recyclable, simply because the process tends to be too expensive.
If you're concerned about sending confidential documents to the recycling bin, consider using a shredder before disposing of the paper. You also have the option to use 'secure destruction' in your office to avoid confidentiality breaches.


Plastics
Plastics have a bad reputation as of late, but it's often difficult to find adequate replacements for some plastics you use in your business. The good news is, most of these plastics can be recycled. By understanding what type of plastic you are using, you will be more informed on how to effectively recycle or potentially reuse that plastic product.
If you're unsure about the type of plastic or how it can be recycled, it is worthwhile talking to your supplier or even commercial waste management companies who can guide you on what can and can't be recycled. Alternatively, you can opt to purchase plastics that have a lower environmental impact.
Some plastics you can recycle include pallet wrap, bubble wrap, bottles, plastic strapping, and other protective packaging.


Aerosol cans
This one might not be so well known but aerosol cans can be recycled.
The outer casing of an aerosol can is usually tin-plated steel and if not, then it's made from aluminium - both of these are recyclable. Aerosol cans also contain little elements of plastic and rubber including the lid, valve and dip tube - all of which can be recycled.


Energy efficient light bulbs
Energy efficient light bulbs are a great example of sustainability. Not only are they energy efficient, they are also recyclable when they come to the end of their life.


Packaging and office consumables
Using eco-friendly packaging and office supplies is a great way to make a sustainable change, and they can be made from biodegradable or recycled materials which come in a large variety of affordable storage, shipping and packing options.
It's great to find a supplier of eco-friendly packaging you can work well with - that supplies you with products that provide performance as well as the eco-friendly properties needed. It pays to do your research, ask all the questions you need and discuss your packaging requirements and their options. You could be surprised by the eco-friendly options available such as compostable bin liners, compostable vege bags, and degradable produce bags and crate liners.
See more on the huge range of things that can be recycled in New Zealand here. You can also see which sustainable products you can start using in your business here.