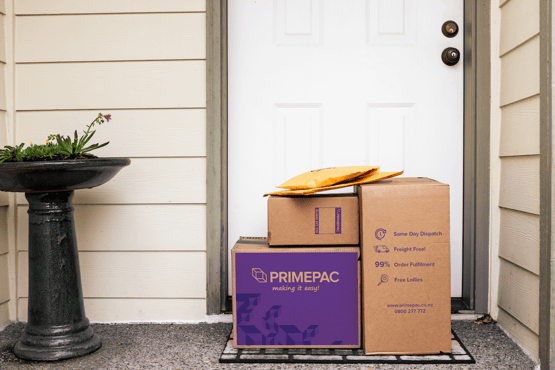 In a world packed with consumer goods, we are also spoiled for choice with the range of packaging materials available to us. Reusable, recyclable, compostable and more – we now have almost any type of packaging that we want or require, at our fingertips.
Corrugated boxes have always been a popular choice for many businesses needing to courier or ship items due to their durability. But what exactly is a corrugated box made from and is it sustainable enough for today's eco-conscious consumers?

Here we delve into the ins and outs of corrugated boxes, what they're made from, and their benefits. Read on to learn more about this popular packaging item.
What is a corrugated box?
Corrugated boxes are made from corrugated cardboard – an environmentally friendly packaging material. Multiple layers of cardboard are pressed together with a thin layer of fluted cardboard in between. This creates air chambers that keep the contents of a corrugated box nice and protected while the corrugated board itself remains relatively light.

The corrugated cardboard that makes up a corrugated box is often produced from recycled materials like old corrugated cardboard or newspapers. Corrugated cardboard is among the most widely recycled materials globally with some corrugated cardboard even produced from 100% recycled materials! On average, corrugated cardboard consists of between 70% to 90% recycled materials. Another environmentally friendly benefit of corrugated cardboard is that it is rarely produced with the use of dyes or bleaches, further reducing its environmental footprint.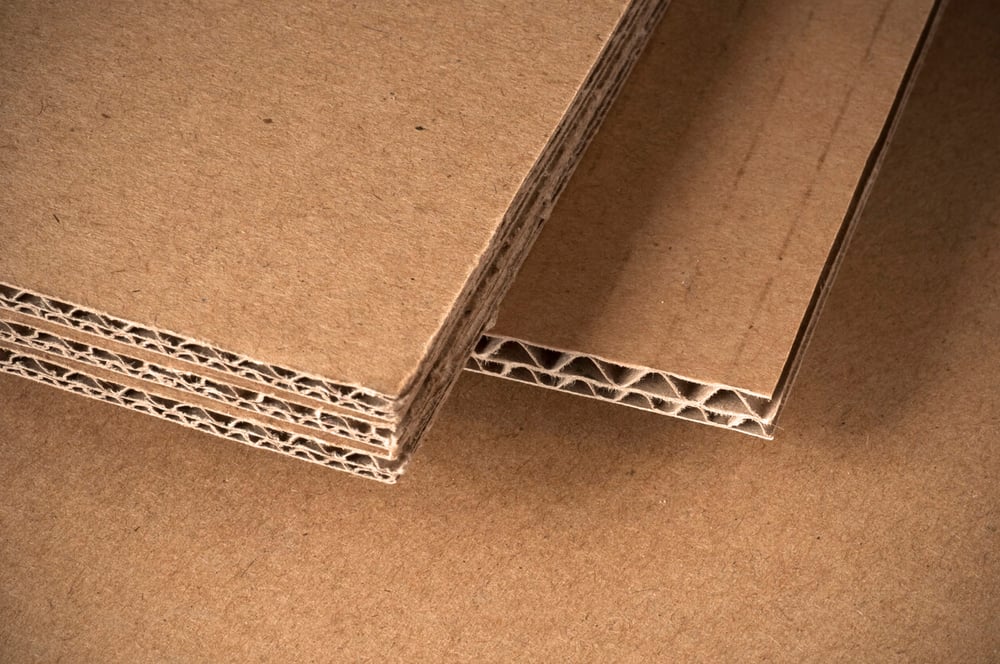 Corrugated boxes are made from corrugated cardboard. Multiple layers of cardboard are pressed together with a thin layer of fluted cardboard in between.
Can corrugated boxes be recycled?
Corrugated boxes consist of corrugated cardboard, a recyclable material making corrugated boxes recyclable as well. In most instances, corrugated boxes can easily be recycled in most situations, however, there are certain things to be mindful of that could impact your ability to recycle corrugated boxes.

Below we outline just which corrugated boxes can and cannot be recycled.
Recycling used corrugated boxes
New corrugated boxes are often made from old corrugated boxes. So by further recycling this product, you are contributing to its sustainable life cycle and saving the need for more trees to be cut down, to sustain cardboard production.

When recycling used corrugated boxes, an essential thing to remember is to remove all loose packaging material from the box, before you add it to your recycling bin. Some plastic tapes and void fill cannot be recycled along with standard paper and cardboard and will need to go to a separate recycling facility or worst case – landfill. Most recycling is inspected as it comes into a recycling facility and having the wrong recycling material included with your cardboard, has the potential to halt production.

It's also important to prep your corrugated boxes properly for recycling by making sure that any labels are removed, and the box has been folded flat so that it will feed more easily into the recycling machine.
Recycling printed corrugated boxes
Many custom corrugated boxes that are printed use ink that's not only recyclable but treatable as well. This ensures that these boxes can be recycled as easily as standard non-printed corrugated boxes.

Some consideration should be made when choosing to recycle printed boxes. If by chance the box has been printed with a varnish coating then this will need to be removed prior to recycling, as recycling machines cannot treat this type of coating. Another material sometimes found on printed boxes is glitter. Like a varnish coating, glitter must also be removed from the box before the recycling process.
Recycling food and beverage corrugated boxes
It can be tricky to determine whether corrugated cardboard boxes that have contained food and beverage items, can be recycled. This will depend on whether the corrugated box has been soiled by the food or beverage item, or whether the corrugated box has added plastics and other contaminants. Foreign objects and incompatible material can cause problems for cardboard recycling facilities and could, in turn, lead to an entire batch of cardboard recycling being discarded.

As a guide, common boxes and packaging that cannot be recycled include:
Pizza boxes and takeaway containers with food residue.
Cardboard that's wet or frozen food containers.
Waxed cardboard containers like some milk cartons or juice cartons.
Plastic-lined produce containers (unless the plastic can be removed).
Sustainable corrugated cardboard packaging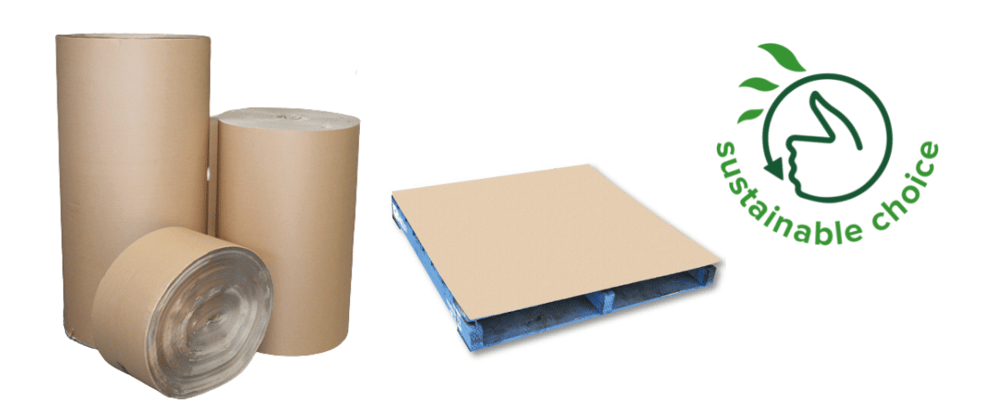 The sustainable nature of corrugated boxes and that they can be recycled and remade time and time again make any corrugated cardboard packaging item an excellent choice for businesses looking to reduce their environmental footprint. Corrugated packaging items are almost always produced from a high percentage of recycled paper and cardboard as well which means that a lot less energy is required to produce this material.

If you're looking to increase the amount of sustainable and recyclable packaging items you use, then choosing supplies made from corrugated cardboard is an easy first step. From corrugated cardboard to pallet boxes and cushioned paper courier bags, there are lots of corrugated cardboard packaging supplies available. Looking for more sustainable supplies for your business? Check out more of our environmentally friendly packaging supplies below!