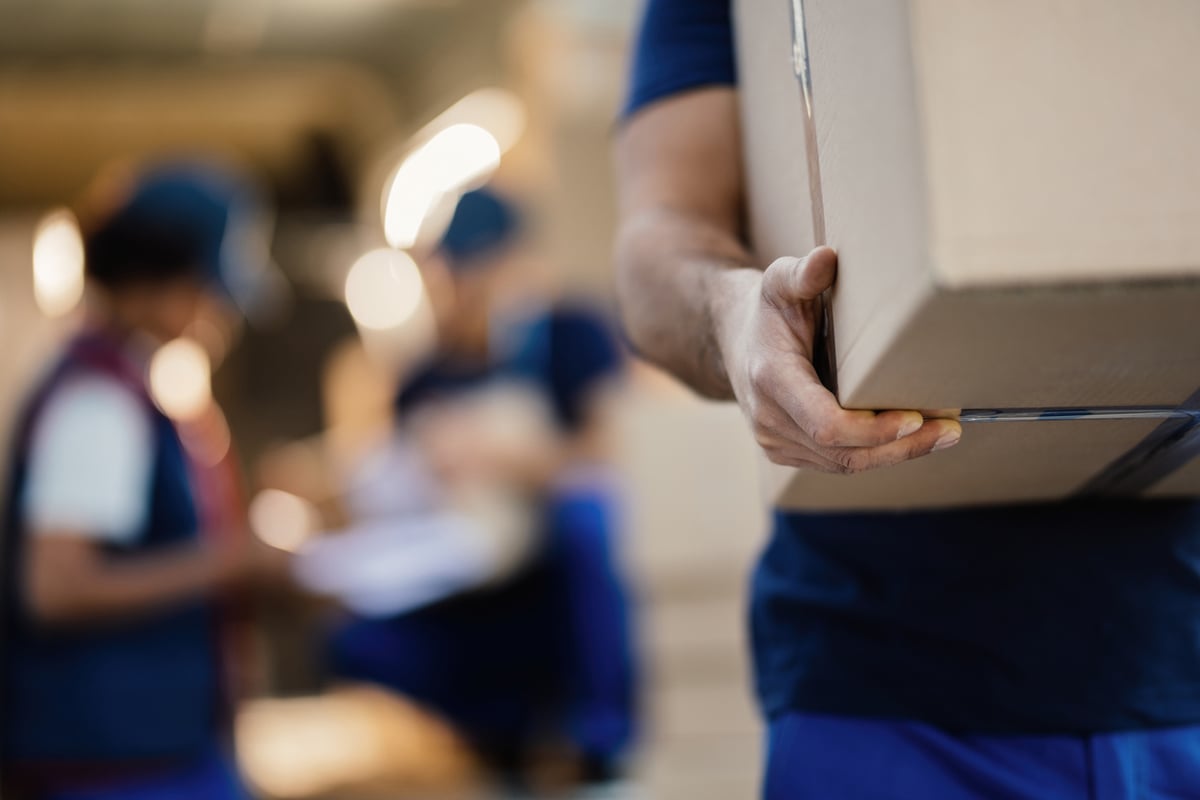 One of the big implications of COVID-19 has been the inability to go to your local shop and purchase what you need. And while here in New Zealand we're starting to see things return to normal or a 'new normal' as we like to call it, many Kiwis have continued to purchase what they need online. Courier companies like NZ Post have seen huge influxes in the number of items being sent through the courier network, ever since the country moved to Alert Level 3.

With an increase in online shopping, and many of us relying on door-to-door delivery to get what we need, this can be a great opportunity to reassess the type of packaging we're using to send items to customers, and whether there are more sustainable options available. Research conducted by Colmar Brunton revealed that Kiwis place almost as much importance on the sustainability of packaging, as the functionality. They're also prepared to pay more for sustainable options too.
So how can you leverage this as a business? There are simple things that can be done like offering customers sustainable packaging options for their online purchases, through to switching out the plastic bubble wrap to something more environmentally friendly.

Read on to find out more about the sustainable packaging and post options available for businesses.
What is sustainable packaging?
The main purpose of any form of packaging is to protect your product, whether that be in transit to its destination, or on the shelf in the store! Some may think that by using a more environmentally friendly packaging option, your products will be less protected. While tried and tested types of packaging like bubble wrap and plastic air pockets have been around for decades, there are now some great sustainable alternatives that will do just as good a job!

Sustainable packaging at its core is made from materials that are 'sustainable', so over time they will have less of an impact on the environment. The Sustainable Packaging Coalition defines sustainable packaging as encompassing a number of different criteria which include:
Optimises the use of renewable or recycled source materials.
Is physically designed to optimise materials and energy.
Is beneficial, safe & healthy for individuals and communities throughout its life cycle.
While sustainable packaging is significantly better for the environment, it doesn't have to compromise on quality. There's now a range of easily accessible sustainable packaging options available that will not only keep your items well-protected in transit, these options will also mean the world to your eco-conscious consumers who would much rather have packaging that they can easily reuse, recycle or compost.
Transport packaging considerations
The primary materials that your products are directly packaged in can be harder to make sustainable straight away, however secondary packaging materials like boxes and bags designed to keep your goods safe in transit, are a great starting point for businesses looking to offer more sustainable options for their customers.

Many e-commerce stores are now offering their customers not only a standard packaging option, but also a more sustainable alternative. Makeup and beauty supplier MECCA offers a sustainable alternative for customers who are more environmentally conscious. Their sustainable packaging uses recycled and recyclable materials with all orders protected in a cardboard box with paper filling. While this sustainable packaging option comes at no extra cost to MECCA customers, it's something that a lot of consumers would happily pay for if it means they can easily reuse or recycle the packaging that their purchase came in.
Sustainable packaging options
From recyclable cardboard boxes and tape to compostable bags and paper cushioning, there are a number of packaging products available that make it easy to shift to a more sustainable shipping option.

We've outlined a few products below that are great sustainable options for any e-commerce store.
Paper courier bags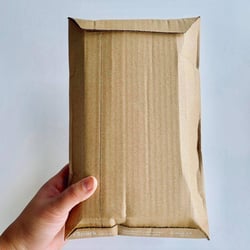 An environmentally friendly alternative to traditional plastic courier bags, paper courier bags are made from recycled and FSC certified paper. Available in both standard paper options and a more cushioned corrugated cardboard option, we have various paper courier bags available for different packaging requirements.

Shop paper courier bags here.
Compostable courier bags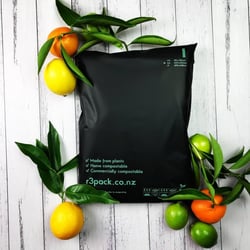 Another great alternative to plastic courier bags are compostable courier bags. These bags look and operate similarly to traditional plastic courier bags, just without the plastic! Available in both a silky matte black finish or a simple white finish, the compostable bags we supply can be easily composted both commercially, or at home.

Shop compostable courier bags here.
Cardboard cartons and boxes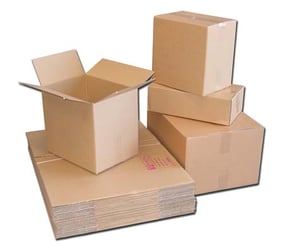 There's nothing better than a simple cardboard box or carton to transport larger or multiple goods to their location. We supply a range of stock corrugated cartons, in a range of sizes. These cartons are strong and durable and being 100% recyclable, these are a must-have for any business wanting to sustainably package their goods for distribution.

Shop our range of cartons here.
Are you after custom-sized boxes for your business? Enquire with us here >>
Paper air cushions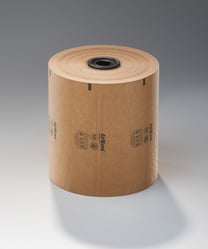 An alternative to plastic air cushions, AirWave PaperWave air cushions are just as effective in keeping your goods protected during transit. Made from recycled paper, your customers will be able to pop these air cushions in with their home recycling once they are finished with them.

Shop AirWave PaperWave here.
Paper tape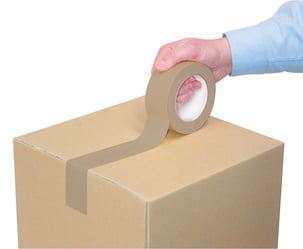 Kraft paper tape is a great option for anyone that's looking to move away from packaging their parcels with traditional plastic packaging tape. Fully recyclable, this tape will stick to various types of cardboard and paper – great for use across many different industries!
Shop paper tape here.

As you now know, there are a number of great sustainable packaging and posting options available! So if you've been holding off on moving to more sustainable ways of shipping your products to customers, now could be a great time to make the change!

For details on other sustainable products we supply for the workplace, visit our website here.